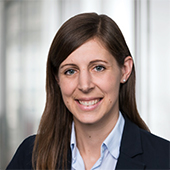 Annemarie BAUMEISTER
Regional Manager
International Banking
My career path
In 2016, I started as a trainee in Corporates & Markets. During the extensive 18-month program, I was specifically trained in International Banking: I supported the teams responsible for Africa and South America as an Associate Regional Manager. Today, I have taken on responsibility for my own countries.
What I do every day
As Regional Manager, I manage a portfolio of countries in Africa and Latin America. I am in daily contact with our local correspondent banks and regularly go on business trips. My day-to-day business mainly consists of securing and processing international trade finance such as letters of credit, guarantees or export pre-financing. We also offer foreign exchange trading and payment transactions to our partner banks. It is very important to keep an eye on political and economic developments in the respective countries, but also to maintain good contact to our local contacts on a personal level. This combination of macroeconomic, political and intercultural requirements makes working in International Banking very exciting.
A personal anecdote
At ODDO BHF, we daily hedge the requests of our clients in worldwide trade finance. Therefore, we have an insight into the most diverse trade flows. Most of the goods are imports or exports of machinery or raw materials - but sometimes one cannot resist a smile, when, for example, shoes or kitchen appliances are being delivered. It is also particularly exciting when we offer long-term financing solutions with export credit insurance for infrastructure projects or major investments. Just recently, for example, we made an offer to finance a hospital in Kenya.
Advice for candidats
If you wish to join the International Banking division, be open-minded about other cultures and enjoy working in multicultural teams!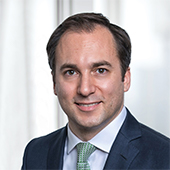 Christian SIEVERS
Director of Leveraged Finance
OBAM - Frankfurt
Why ODDO BHF ?
The idea of working for a private bank always appealed to me more than working for a major bank. ODDO BHF has the critical size to cover attractive market segments professionally and play a relevant role within them. At the same time, the bank is also dynamic and entrepreneurial. ODDO BHF is one of the pioneers on the German small- and mid-cap LBO market and has an excellent reputation among its business partners and in general on the market.
My background
After completing a degree in business administration and an MBA, I started a trainee programme at ODDO BHF. This was an excellent opportunity to familiarise myself with the wide variety of activities performed in the various departments of the bank and to develop a personal network. I then decided on the Leveraged Finance department and started work as an analyst here. After a couple of years, I became a project manager and have since had independent responsibility for transactions.
What I do every day
Leveraged finance is about financing corporate acquisitions with private equity investors. My tasks as a project manager are highly varied, and this is what particularly appeals to me. They combine elements of financial analysis, company and market analysis, and a legal component when it comes to negotiating contracts. Due to the project-based nature of the work, there is no conventional day-to-day business. The activities involved include acquiring new business, supporting private equity customers, analysing and researching company and market data, financial modelling, structuring acquisition finance, and finally implementing the finance.
An anecdote from my day-to-day work
I can still remember clearly when I started working in the department. I had been in the department only for three weeks when I was already brought along to a customer meeting/management presentation as a team member. This came as a very positive surprise to me because I knew that at other banks you have to spend years working with Excel and PowerPoint before you get to meet a customer face to face.
My advice to applicants
They should be able to identify with the values of a family-owned private bank and should have an entrepreneurial attitude and be authentic.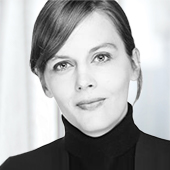 Katja JÄGEL
Legal Counsel
Legal Credit - Frankfurt
My career path
After having obtained my second legal state examination, I could well imagine starting my career in a legal department in a bank. Since the merger of the ODDO BHF Group, I have been working as an in-house lawyer in the Legal Credit department of ODDO BHF AG's Credit Risk Management division.
What I do every day
In addition to providing legal advice to the business units and credit risk management in the areas of credit, loan collateral and other credit products, my responsibilities at the bank include the preparation of model contracts and of individual contracts for corporate and private customers.
I am happy to have gained further insights into the bank and its processes by participating in project work. Thus, the work in my department always remains exciting and varied. In 2018, I had the opportunity to participate in the bank's Development Program. In this program, it is possible to express new ideas and develop oneself further within the bank.
A personal anecdote
In addition to my routine activities, I am always happy to have the opportunity to explore new topics that are necessary for being a successful bank. In particular, I am focusing on the support of complex financing transactions and the implementation of legislative changes. In the last major project that I was part of, I particularly remember the commitment and enthusiasm of the teams and colleagues involved in the implementation.
Advice for candidats
For working in a family-run and dynamic company, I would give applicants the advice to be open to new tasks, to contribute ideas and to act in a solution-oriented manner. Commitment pays off!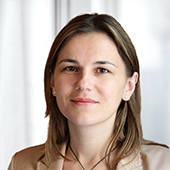 Marlène DENIZE
Co-Head of Equity Execution Services
ODDO BHF Corporates & Markets - Paris
MY CAREER PATH
Graduated from an engineering school with a specialization in "Mathematical Engineering" and a master's degree in International Finance, I started my career as a Sales Trader in the equity markets. After 6 years of experience in a competing group, I joined the ODDO BHF Group in 2011 with the objective of extending and developing our execution platform within the broker's activities.
Since July 2018, I have been co-head of equity execution services in ODDO BHF Corporates & Markets.
WHAT I DO EVERY DAY
Based in Paris Haussmann since the partnership with Natixis, our team is specialized in the execution of share flows for institutional clients and retail networks..
We cover a wide range of private banking clients, hedge funds, portfolio management companies, banking networks... with a franchise particularly identified on small and medium capitalisations. The broker's role is to find liquidity on the securities and ensure execution on the various financial markets in line with the client's benchmark and strategy.
My mission is to ensure the management and development of this activity on operational, commercial and technical aspects. Our trading platform has grown significantly as a result of our acquisitions and partnerships. It has also followed the Mifid 2 regulatory changes in parallel and is constantly evolving to meet our customers' demands.
A PERSONAL ANECDOTE
In recent news, we have created and integrated a new front-to-back business line managing the flows of banking networks. Our electronic capacity has been extended 24 hours a day with Asia and the US for small orders.
ADVICE TO OUR CANDIDATES?
The ODDO BHF group has a strong entrepreneurial culture in all its business lines: dare and be proactive!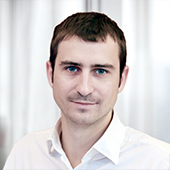 Matthieu GAY
Aluminium & tin trader
Metals trading / Corporates & Markets – Paris
MY CAREER PATH
I joined ODDO BHF in May 2006, when Oddo Metals was being launched. I was on my final internship to complete my degree at Grenoble EM. I discovered an interesting job and got to know a team whose expertise and good humour won me over straight away. After my placement, I was put on a permanent contract and gradually got to grips with the various aspects of physical metal trading. At the beginning, I was in charge of the logistics management of contracts and market-risk hedging before moving to the front office and becoming involved in negotiating the contracts.
WHAT I DO EVERY DAY
Today, I am an aluminium and tin trader. As such, I am in daily contact with producers from all over the world and our clients in the processing industry. I play an active role in rolling out our sales strategy. Each day is different, which is what makes this job so interesting. I have also had the chance to travel to countries including Iceland, Indonesia and Bahrain.
A PERSONAL ANECDOTE
I could talk about the travel, but what has struck me the most is the change in how other departments see ODDO BHF Metals. I remember playing at a football match with some of the teams at Oddo Securities in 2006. Everyone was very surprised to hear that ODDO BHF Metals owns a stock of aluminium in Rotterdam and that our clients are supplied by trucks or even barges, etc. Now everyone knows ODDO BHF Metals.
ADVICE FOR CANDIDATES
I think that you need to share the Group's values which form the cornerstone of our corporate culture. This is true of all the departments!